If I were a science fiction fanatic, this is where I would make a witty crack about how the house of
Givenchy
had been hijacked and placed in the hands of a dark overlord from a planet where visible nipples reign supreme and hips are made to look twice their circumference.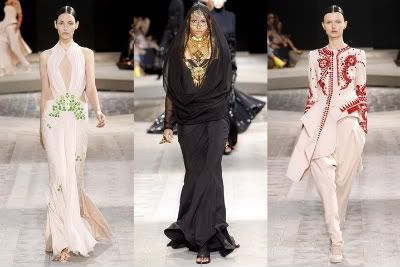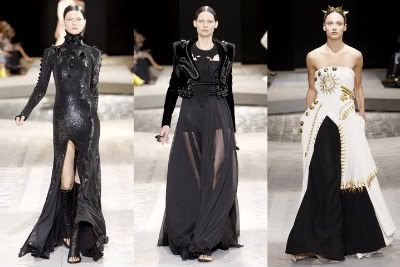 Sadly, I've never so much as seen a Star Wars movie. So I have no such crack to make.
Grade: B.
Not very wearable, or really very flattering...but memorable, for which I give props. The fusing of Moroccan influences with the space age is something that only a designer with balls could pull off, and I think we can infer that Riccardo Tisci is packin'.