Am I psychic?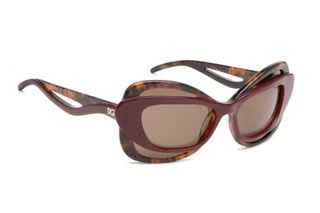 No sooner had I
predicted doubled-up frames
than I found them staring up at me from the pages of
InStyle
. These are by Dolce & Gabbana. I appreciate the innovation and the restricted color palette, but I wonder if the second set of frames would be like that piece of glitter stuck to your cheek that's always in your peripheral vision? You know what I'm talking about. The worst.
I think I'll be sticking with my classic aviators, but good to know these are out there satisfying some need for someone, somewhere. (The same cannot be said for Crocs.)