When did "moist" become the most loathed word in the American vernacular? A mere spoken reference to the five-letter lexeme elicited literal shudders from the table of sorority girls I just ate lunch with. Personally, I think it has something to do with the fact that "moist" shares so many letters with "mayonnaise" (ew), but a quality so prized in everything from skin to baked goods should be met with a bit more geniality.
So moist
ure
, then, for the squeamish: so important. Especially at this time of year. Ask any dermatologist how to combat premature aging and it always comes back to H2O and SPF, preferably combined into one non-greasy, adorably marketed package. Based on what I've gleaned over the years from both hearsay and experience, an ideal moisturizing routine is composed of three parts: a lightweight facial moisturizer for morning, a more sumptuous facial moisturizer for night, and a body lotion of your choosing.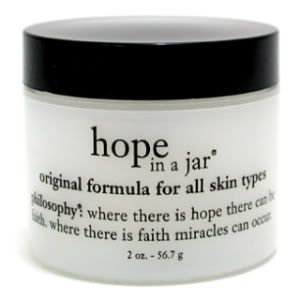 For the past two years, I've started each day with Philosophy Hope In A Jar. The formula is lightweight, silky, odorless...and, unfortunately, SPF-free. Philosophy does make a version of the cult favorite with sun protection, but I wasn't a fan of my Sephora sample: the barely-there texture I love in the original had mutated into a sticky, oily, (dare I say it?)
mayonnaise-y
mess that separated into oil and lotion while still in the jar. Delightful. Anyway, I'm still on the market for a moisturizer with SPF, but the texture of this one is the best I've found for the quick turnaround time between moisturizer and loose powder.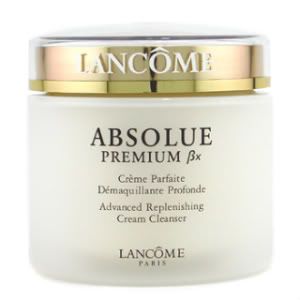 At night, on the other hand, there's no need to worry about looking a little shiny; a thicker formula allows deep healing to take place while you sleep. Lancôme Absolue Premium Bx is my choice product for evening. I got it as a free sample once and quickly became hooked, probably more out of laziness than anything else...but it works. It
works
, people. According to the product website,
Allure
gave it an award, so if you don't believe me, believe them. It feels a little filmy going on, but don't mistake intense moisture therapy for grease. Your skin is
more
likely to overcompensate with oil production when dry, which in turn causes you to break out.
As far as I'm concerned, the face is the money. That's where you should spend
your
money. If your legs are dry, hair conditioner will do in a pinch; but if you do have a disposable income lying around to lavish upon those ashy, ashy elbows, here are a few of my favorite products: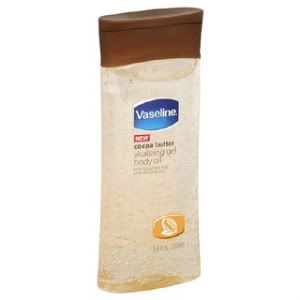 Vaseline Cocoa Butter Vitalizing Gel is a recent discovery that has quickly become a staple in my post-bathing routine. It's oil-based, so if you take morning showers, proceed with caution: apply too much and you might be looking at a hefty dry-cleaning bill. If you bathe at night, resign yourself to the fact that you're going to want to spend all night rubbing your legs sensually against one another (or, if you're lucky, someone else's). The gel smells and looks like summer; rub a little on your shoulders before going out to achieve that oh-so-photogenic sun-kissed sheen. Bye-bye, rosacea!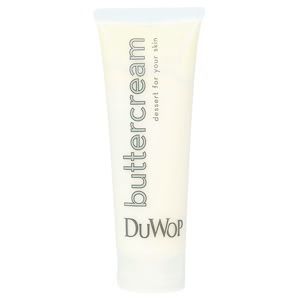 The name of DuWop Buttercream more or less speaks for itself: this stuff literally smells like frosting. Think of it as a grown-up alternative to Warm Vanilla Sugar. The downside? The price. A bottle runs out relatively quickly, so think carefully about which days you want to smell like a cupcake.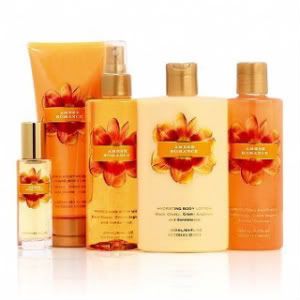 For penny pinchers, Victoria's Secret's Amber Romance line is always a winner. Though I often don't understand their product distinctions (body butter, body lotion, body cream?), the smell is sweet without being sickly and couples nicely with woody oriental fragrances (or holds its own for a seductive night in).
But that's just me. Any other winners? Any solutions to my SPF-less-ness?