As amusing as it is to click through endless runway slideshows on
Style.com
, and as tantalizing as it is to live vicariously through personal style bloggers and their insane designer wardrobes, and as thrilling as it is to know that streams of fancy fashionistas have descended on
Bryant Park
Lincoln Center (I will never get over this) for Fashion Week...sometimes a girl needs a fix that's a bit closer to her own reality.
The Urban Outfitters spring catalog has arrived. Talk about catharsis. So much has been written on the subject of seasonal depression that I'm hesitant to add generic fuel to the fire, but having spent three months feeling chubby, pasty, and depressed, I'm thrilled to welcome airy sundresses - or at least trenches and open-toed shoes - back into my sartorial psyche.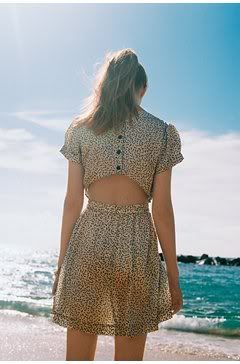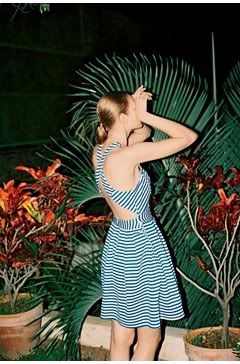 I saw these two dresses and instantly knew I had to have them. My back is my favorite part of my body, so rear cutouts, scoops and detailing have become a mainstay of my personal style (see
here
and
here
). I've been waiting to debut them once the weather gets a bit more cooperative/my body deflates from three months of hibernation, but just knowing that they're hanging in my closet makes life - wait for it - a little sunnier.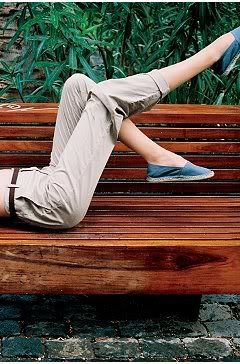 Boyfriend khakis have catapulted to the top of my spring shopping list. I'll probably try my luck at Village Discount with somebody's
real
boyfriend's cast-offs first, but the slim cut and lack of baggy crotch on these has me sorely tempted.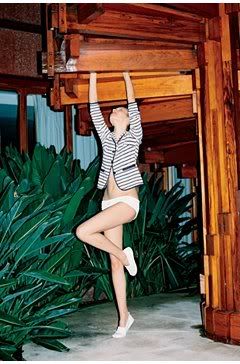 Stripes. They somehow manage to be classic and quirky all at once. It's the combination of a gamine print in a feminine cut that makes these two cardigans so appealing.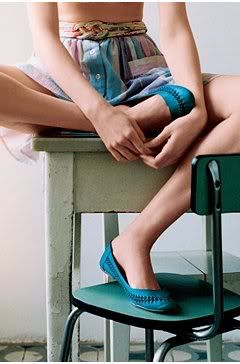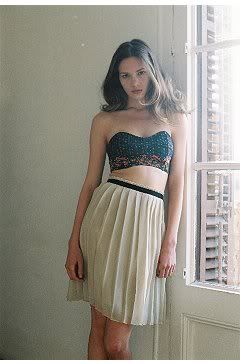 High-waisted skirts are timelessly pretty and flattering for all body types. And for the tomboys among us: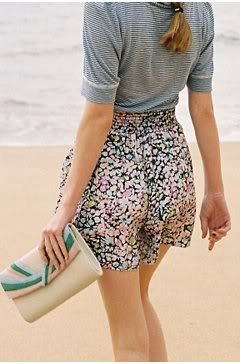 Flirty shorts present an alternative perfect for sprinting down the beach. Love the vintage-inspired clutch, too!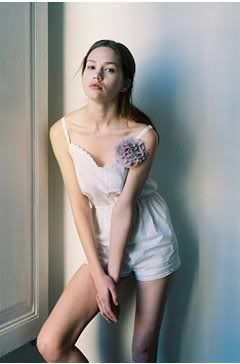 This is what I imagine Carrie Bradshaw wears to bed.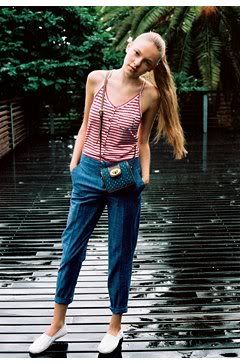 A camera case that isn't masculine, utilitarian, or both?! You could probably fit your lip gloss, license, and keys in there, too.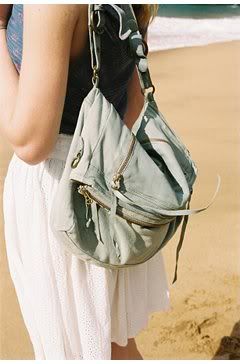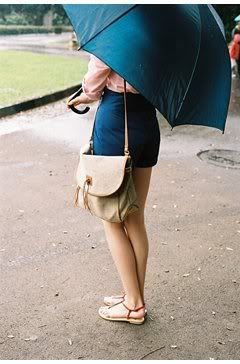 Much like this season's clothes, this season's bags are slouchy and neutral. Soft leather, linen, and canvas reign supreme.
And every girl needs: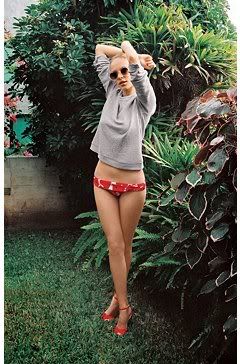 A French terry pullover.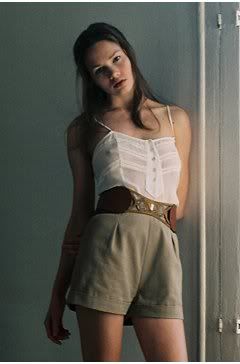 A breezy white camisole.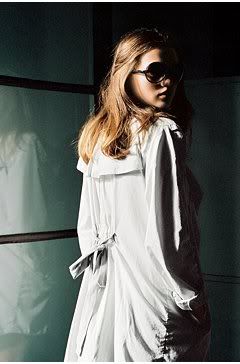 And a fabulous khaki trench to wear year after year.
Season's greetings!