Painstakingly assembled outfits are great for those days when your first class happens to be at noon. But when you just pulled an epic all-nighter/you're addicted to the snooze button/you knocked back one too many at the Mark II Lounge last night, it's always a safe bet to default to good old American classics.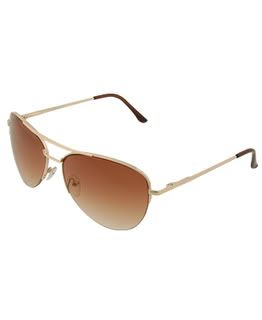 No time for make-up? Not a problem. Hide those puffy eyes behind a pair of sassy aviators. While you might get a couple of funny looks if you insist on wearing them all through lecture, your dignity will at least be safe in the walk to and from Kresge. Until you can save up for the Ray-Bans you've been dreaming of, this $5.80 pair from Forever 21 should do just fine (when buying low-end sunglasses, bear in mind that a label-less pair will always look chicer than cheesy rhinestones or unconvincing knock-offs).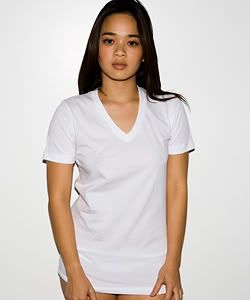 If you asked me what clothing item I couldn't live without, I would sing the praises of the white American Apparel v-neck t-shirt. Classic cut, deep v-neck, organic cotton - I own about ten varieties, and I wear them to shreds monthly. With a high-waisted skirt and heels to go out. With jeans and a blazer for class. With nylon shorts at the gym. With colorful panties to sleep in. While the white ones are my favorites, I am gradually expanding my collection...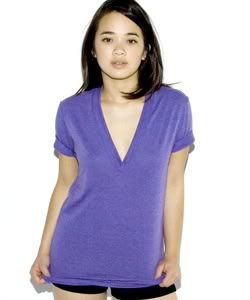 The latest bone of contention: acid wash or tri-blend?
Any jeans enthusiast will defend her brand to the death. My latest denim obsession? The J. Crew Matchstick. With a cut that's slightly more forgiving than your typical skinny jean, the Matchstick is well-suited to a Saturday night out
and
brunch the next morning.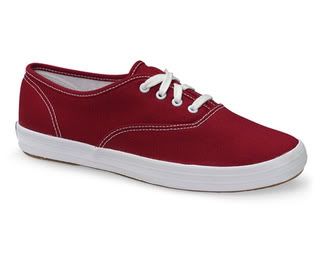 And few things deserve to be treasured more highly than a pair of shoes that serves both form and function. The new Keds Champion, available in every color from plum to pumpkin, is the perfect accessory to give your uniform a splash of color. I just ordered these red ones online, and you can bet I'll be watching the mail room with an eagle eye for the next 5-10 business days.